Prenatal Testing
Prenatal testing is designed to detect genetic disorders. Advances in prenatal testing have raised the capacity of medics to diagnose far more than they can treat. This can create problems. Firstly, some tests eg amniocentesis carry risks of damage to mother and baby. Other screening tests may indicate problems where there are none, causing untold worry.
We encourage you to investigate the types of prenatal tests, their accuracy, purpose and side effects before agreeing to any procedure.

When something is wrong with your unborn baby
If you have received the shattering news: "Something is wrong with your unborn baby", you will be having to make major decisions about medical options and the fate of your child. You may be advised to end the child's life (terminate the pregnancy or opt for early delivery) in order to avoid or minimise suffering. There may be options of medical intervention to consider. Pressure from the medical team, geneticists, family, friends and others can be overwhelming.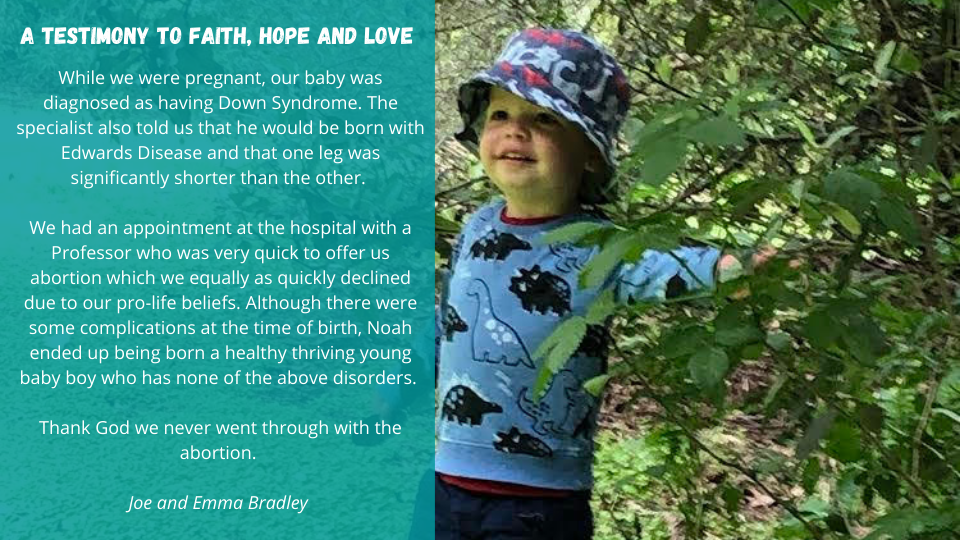 Who do you turn to for guidance?
Whether your baby is not likely to live for long (a terminal prenatal diagnosis) or is not developing normally, we want you to know that we are here to listen and to help you. Please call our Pregnancy Centre. Ph 351 3227. For further information or online help, see the resources below.
Making Decisions
From their experience in counselling many families, Bruce and Jeannie Hannemann offer the following reflection and questions for your consideration:
You may clutch at the hope that it (the diagnosis) was a mistake, that the child you planned for and wanted, the one you were supposed to have, is still coming. While the possibility of prenatal diagnosis errors exists, it is not a hope that can bring peace. The only way out of the terror is to learn to accept and cope with the possibilities of changed dreams and plans. The multitude of decisions and questions really need to be put aside as you address just one major choice:
Will you believe that your dream is unable to be altered and you must abort your child?
OR
Will you adapt your dream and provide unconditional love and acceptance for your existing child?
"You may feel you lack the emotional strength to handle this situation…. Parents who choose to embrace their situation speak of finding an inner strength that they did not know they had. All of them felt the same initial anguish on hearing of their child's problems. Yet once they made the decision to walk hand in hand with God into the future, their journey did not seem so frightening. Some details of the dream may need to be changed, but this diagnosis does not have to be the end of the possibilities of a beautiful and rewarding life journey!" Jeannie and Bruce Hannemann in "Our Unborn Baby has a Problem"
"You love all things that exist, Lord, and detest none of the things that you have made, for You would not have made anything if You had hated it. How would anything have endured if You had not willed it? Or how would anything not called forth by You have been preserved? You spare all things, for they are yours, O Lord, Lover of Life. For your immortal spirit is in all things." WISDOM 11:25-12:1
Resources that are available at The John Paul II Centre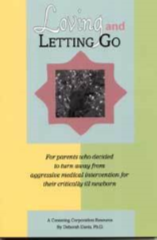 Loving and Letting Go
For parents who decided to turn away from aggressive medical intervention for their critically ill newborn.
Our Unborn Baby Has a Problem
For a couple who receive prenatal diagnosis showing their unborn baby has a problem.
Prenatal Testing
Information about prenatal testing
Online Resources
Be Not Afraid: Information and support in carrying a child to term